As top-rated OEM/ODM clothing manufacturers, we can bring your custom clothing concept to life. From the initial idea of a baby boutique to the complete manufacturing process, including custom design, pattern making, fabric and trim sourcing, custom label and tag development, sampling, embroidery, and printing, we offer a full-service solution.
K-EMBROIDERY'S PROMINENT FIGURE
NO 1 VIETNAMESE OEM CHILDREN'S WEAR MANUFACTOR
K-Embroidery is one of the best OEM/ODM children's clothing manufacturers in Vietnam. We have more than 25 years of experience in the field of garment manufacturing. With a strong team of workers and modern factories, we confidently meet all customer needs.
1. Ability to meet large orders
As a professional OEM children's clothing manufacturer with real factories and real workers, K-Embroidery can fulfill large orders. Our monthly production capacity is up to 20,000 products.
Thanks to building the factory according to the LEAN system, along with relentless R&D efforts, we bring real values to customers.
2. Reputable partner of leading brands
K-Embroidery applies and controls every segment of manufacturing by international Quality Control and Manufacturing Standards like ISO 9001-2015, SA 8000, CE marks, Approved by Alibaba 3rd Party Certification of Production and Trading Assessment…
The company's OEM children's clothing products are OEKO-TEX 100 Type I certified, user-friendly and non-irritating to the skin.
With more than 25 years of experience in the textile industry, K-Embroidery is one of the most prestigious embroidery companies in Vietnam. We are the destination for many famous clothing brands in the world: Calvin Klein, Tommy Hilfiger, Girlfriend Collective, DKNY,…
3. Optimize profits for all partners
We built the factory according to the LEAN system when producing children's clothes. That is, reducing operating costs and eliminating time-consuming processes and procedures. Therefore, when OEM cooperation with K-Embroidery, you will find our prices can be up to 30% better than any other supplier.
K-EMBROIDERY – ODM CHILDREN'S CLOTHING MANUFACTOR
K-Embroidery offers your business free garment development support. You can send us your design or just your idea of the product then we will help to develop it and make it come true. Samples would be quickly developed and delivered to customers within 7 working days. In case that a new kind of material needs to be developed, it will take a little bit more time, but will not be more than 3 days.
Thus, a clear advantage when ODM cooperates with K-Embroidery is that you will have to spend very little money on R&D activities as well as manufacturing and operating machinery. Meanwhile, the price you receive is significantly lower and of course still ensures top quality.
PRODUCTS WE OFFER
At K-Embroidery, we provide a variety of embroidery products such as: Smocked dress for girls, boy smock clothing, embroidered bodysuit, embroidered jumpsuit, baby T-shirts, embroidered napkins,… In addition to the products on the website, Customers can refer to more product samples listed by us on our social networking platforms: Instagram, Facebook,… or Alibaba e-commerce platform,…
Refer now at: Our Catalog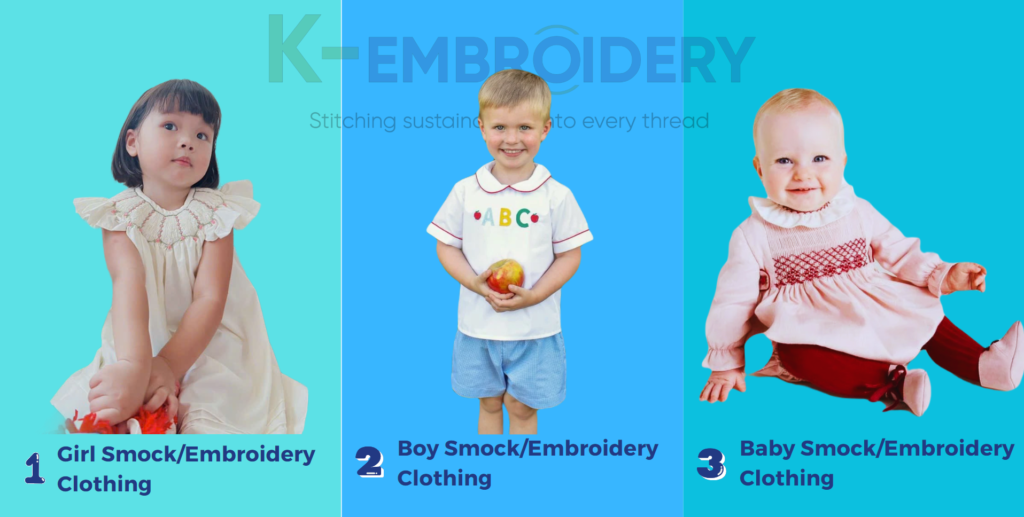 OEM/ODM PRODUCTION PROCESS
1. Sample Confirm
Being a full-service clothing manufacturer, we start from scratch. You need only offer three simple things, then we could start!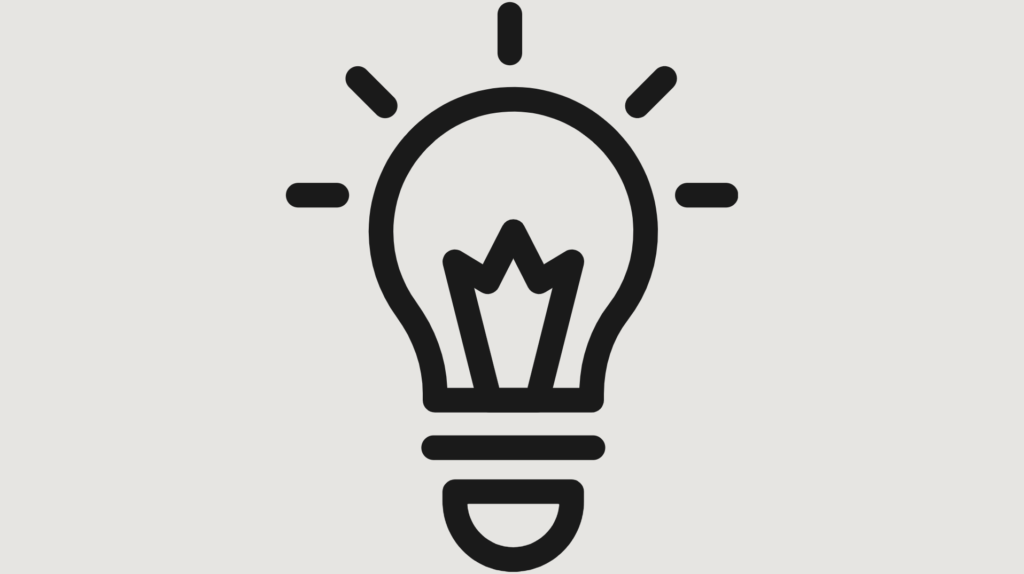 Idea or Style
Based on your idea or style, we could match that and provide the derivation size chart and fabric quality to make the fit sample for your confirmation.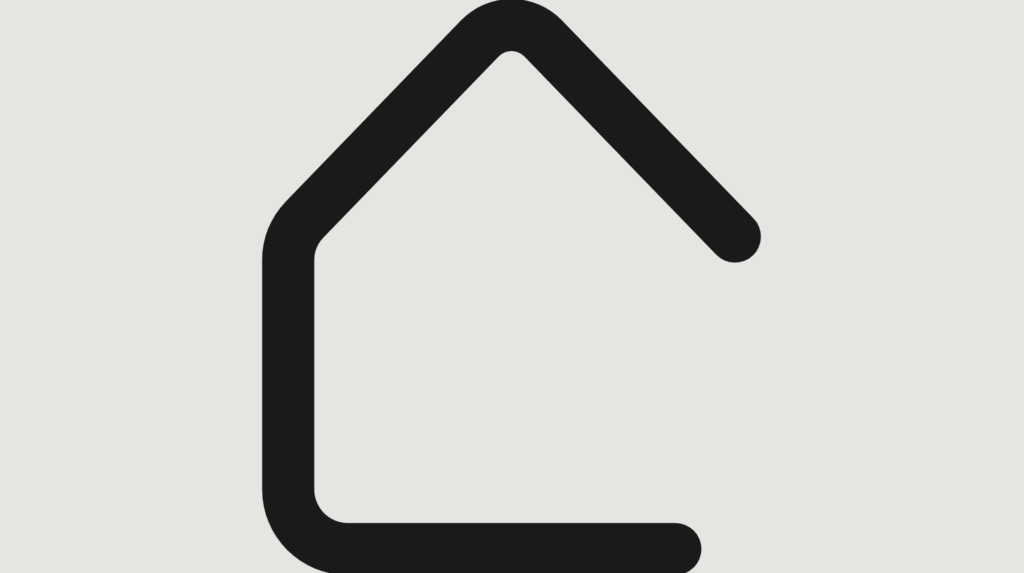 Brand Logo
After getting your logo, we may use it to design the label artwork including the washing label. And the packaging artwork together. Then make the pre-production sample for your confirmation.
Design and Color
Pointed the repeat size and Pantone color, we will offer the swatch & lap dip (if solid color) for your confirmation
According to these three things, we offer a full pre-production sample and build a tech pack for your style.
2. Order Tech Pack
If you have experience or you have a tech pack, all will be easy for us. Just send that with vector files about the label, packaging, and design.
Tech pack
Getting fit sample, design swatch or lap dip, and label with packaging in 7 days for checking.
3. Bulk Production
To complete all tasks arranged quickly and perfectly, and manage your time, you and we need to know the production status and discuss the process in line.
When you get goods, we still wait for your comments and reviews to improve the customer service experience. Any problem, please contact in the first time.
Our QC Department
We have a professional QC Inspector and follow AQL 2.5 inspection standards to examine. Then will offer the inspection report for you before shipping.
FAQS ABOUT K-EMBROIDERY'S OEM/ODM SERVICE
2. Do you have any certifications?
We set up our factories under the ISO1:2015 standard. K-Embroidery knows that our clients care enough about product safety. To give you that assurance, our products, which are manufactured under sustainable working conditions, proudly wear the STANDARD 100 by OEKO-TEX® label. Our ambition is to become an ethical and sustainable children's wear manufacturer certified with WRAP and SA8000. Moreover, we hold GSV, ISO 13485:2016 & CE Marketing certificates to demonstrate our high commitment to complying with quality standards and social responsibility.