A hat embroidery company is a specialized business that caters to the unique needs of various customers seeking personalized headwear. From custom embroidery on baseball caps to intricate designs on beanies, this type of company handles a range of products. In this booming industry, terms like SKU, price, and shipping play a critical role in how orders are processed and delivered. Offering a plethora of styles from trucker hats to dad caps, the customization goes beyond the thread and needle. From my experience, I feel that the technology involved, including photo scanners and Adobe Photoshop, has revolutionized how custom designs are digitized and embroidered.
The competitive landscape of this niche involves various elements like quality, size minimum for orders, and technologies used. Leading sellers in this domain often offer perks such as free shipping, no hidden fees, and a promise of high-quality service. Companies like Richardson, Big Accessories, Port Authority, and New Era are top sellers that have received raving reviews for their embroidered products. Whether you're a business looking to brand your team's apparel or an individual searching for the perfect custom gift, there's a cap, beanie, or visor that fits your needs and budget.
In this article, K-Embroidery will delve deep into the intricacies of choosing the right hat embroidery company, examining everything from design options and technologies to pricing and delivery services. We will also look at the importance of reviews, explore the world of similar technologies policy, and help you understand terms like original price and sale price in the context of this industry. The value of the right embroidered hat cannot be underestimated, and we aim to guide you through this creative journey.
Introduction of Hat Embroidery
 In today's fast-paced fashion and business world, hat embroidery stands out as a unique medium for personal expression and branding. Whether it's a trucker cap with a witty slogan or a beanie with a company logo, the impact of a well-embroidered hat is manifold. From my experience and expertise, I can attest that this age-old art form has found new vigor in modern-day marketing and style.
Definition of Hat Embroidery
Embroidery is a decoration technique that uses a needle and thread to create words or images on products. While it's not unique to hats, embroidery is the most common means of decorating headwear. Typically, this involves machines that digitize custom designs and stitch them onto a fabric with high precision. Here are some popular types of hat embroidery:
3D Puff Embroidery

: Adds a three-dimensional look.

Flat Embroidery

: The standard form of stitching.

Applique Embroidery

: Involves adding additional pieces of fabric.
Importance of Hat Embroidery in Fashion and Branding
In the context of fashion and branding, hat embroidery plays a pivotal role. Custom embroidered hats benefit the company with great sales and earn a reputable niche in the industry. By placing your brand's logo or a specific design on a hat, you're not just creating a piece of clothing; you're creating a marketing asset. Whether it's for a sports team, corporate event, or individual use, embroidered hats serve multiple purposes:
 

Boosts Company Reputation

: High-quality embroidery often shows the reputation and respect towards the company.

 

Enhances Brand Visibility

: The more people wear these hats, the more exposure your brand gets.

 

Drives Sales

: When used in marketing campaigns, custom hats can significantly increase sales.
Through the power of embroidery, particularly on hats, businesses and individuals can achieve greater visibility, a boost in sales, and a stronger emotional connection with their audience.
Why Embroider a Hat?
 Embroidery on hats is more than just an aesthetic choice; it's a strategic one as well. From my experience and expertise, I can attest that a well-embroidered hat can act as a highly effective marketing tool, serve as a stylish accessory, or be a blend of both. The advantage of a custom-embroidered hat lies not just in its visual appeal but also in its power as a walking advertisement for your brand.
The Benefits of a Custom-Embroidered Hat
When it comes to promoting your brand or expressing your style, custom-embroidered hats offer a plethora of benefits. Anyone who wears your embroidered custom hats is essentially a walking advertisement promoting your brand.
| | | |
| --- | --- | --- |
| Benefit | Explanation | Effectiveness |
| Brand Promotion | Increases brand visibility | High |
| Employee Satisfaction | Increases job satisfaction and brand consistency | Medium |
| Customer Retention | Keeps loyal customers engaged | High |
| Social Engagement | Increases reach and brand awareness | Medium |
 Source: https://www.jupmode.com/blogs/news/4-benefits-of-embroidered-custom-hats-for-your-brand
Drawbacks and Limitations of Custom Embroidered Caps
While the idea is captivating, there are some limitations, particularly in the stitching process. Patterns could end up bunching the fabric or shifting if the process isn't conducted carefully. Therefore, it's crucial to find an experienced company to handle the intricate requirements of custom-embroidered hats.
Uses for Custom Hats
Custom hats are versatile, serving a range of purposes beyond mere fashion accessories.
Sports Team Caps
 For sports teams, custom-embroidered hats can serve as a unifying factor, creating a cohesive look while also promoting team spirit.
Employee Uniforms
 In a business setting, uniform hats with the company's logo can instill a sense of belonging among employees and also serve as brand promotion tools.
Promotional Hats for Giveaways and Other Events
From trade shows to community events, promotional hats serve as effective giveaways that can lead to significant brand exposure.
In summary, embroidered hats offer a multi-faceted approach to branding, fashion, and practicality. Their benefits far outweigh their limitations when executed correctly. In this article, we'll explore these aspects in detail to provide you with a comprehensive understanding of why custom-embroidered hats should be a part of your branding or personal style strategy.
Working with a Hat Embroidery Company
When it comes to customizing hats, the role of a hat embroidery company is pivotal in delivering quality and satisfaction. From my experience and expertise, I can assure you that picking the right company is crucial to meeting your individual needs or the broader goals of your business. This article will delve into the services that these companies typically offer and provide a guide on how to choose the most suitable one for your project.
Services Provided by Hat Embroidery Companies
Customization is the cornerstone of any hat embroidery company. Their wide range of services aims to meet diverse customer needs, from individual projects to corporate branding campaigns. Here's what you can generally expect:
Custom Logo Embroidery
Most companies offer custom logo embroidery, providing businesses with the opportunity to have their unique logo prominently displayed on hats. This is especially beneficial for brand recognition and aligns with advertising strategies.
Personalized Designs, Bulk Orders, Special Requests
Whether it's a special design for a family reunion or bulk orders for corporate events, hat embroidery companies cater to a variety of specific needs. Their services often extend beyond embroidery to include other forms of customization, like patches or specialized stitching.
| | | |
| --- | --- | --- |
| Service Type | Benefits | Possible Challenges |
| Custom Logo Embroidery | Brand visibility, unique representation | May require high-quality files for the best results |
| Bulk Orders | Economies of scale, cost-efficiency | Potential for longer turnaround times |
| Special Requests | Tailored solutions, one-of-a-kind items | May incur additional costs |
Selecting the Right Hat Embroidery Company
Reviewing Portfolios, Comparing Pricing, Understanding Support
After understanding the range of services, the next step is selecting the right hat embroidery company for your needs. This involves more than just price comparisons. Reviewing portfolios can offer insights into the quality and style of work they produce. Understanding the level of customer support they provide can be crucial if you run into issues or have specific needs for your project.
From my experience and expertise, these are the key elements to consider when partnering with a hat embroidery company. Take your time to do the research, and make sure to keep these points in mind to get the best results for your embroidery needs. In this article, we have covered the critical aspects to guide your decision-making process.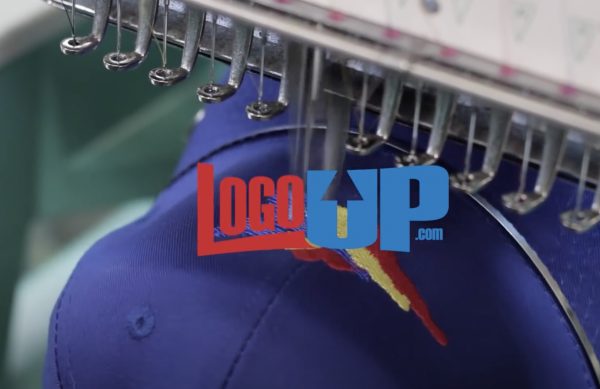 Technology and Innovation of Hat Embroidery Company
The landscape of hat embroidery is ever-evolving, driven by technology and innovation. Hat embroidery companies are increasingly relying on advanced machinery and software solutions to deliver high-quality, customized products. From my experience and expertise, these technological advances are not just game-changers; they are essential for staying competitive in today's market. In this article, we will explore the various aspects of technology and innovation shaping this industry.
Advanced Embroidery Machines
One of the most significant advancements in the world of hat embroidery is the use of advanced embroidery machines. These machines can handle intricate designs with precision and speed, vastly improving production efficiency and quality.
| | | |
| --- | --- | --- |
| Type of Machine | Key Features | Benefit |
| Single-Needle | Simple, one-color designs | Ideal for personal or small projects |
| Multi-Needle | Multiple colors, faster | Suitable for large-scale or commercial projects |
| Computerized | High-precision, programmable | Allows for complex designs with minimal manual intervention |
Source: https://www.machine-quilting.com/choose-the-right-quilting-machine.html
Design Software
Digital technologies are also influencing the design aspect of hat embroidery. Design software now enables the creation of intricate, multi-layered designs that can be seamlessly integrated with embroidery machines. These programs allow for a high level of customization and can dramatically reduce the time needed to go from concept to finished product.
 

Adobe Illustrator:

Vector-based designs, great for logos

 

CorelDRAW:

Versatile features, used for intricate patterns

 

Embroidery-specific software:

Programs like Wilcom, specifically built for embroidery design
Innovation in Hat Embroidery
Innovation is the lifeblood of any industry, and hat embroidery companies are no exception. From eco-friendly threads to intelligent machines that can self-correct mistakes, the industry is constantly pushing the envelope to improve quality, efficiency, and sustainability.
List of Recent Innovations
3D Embroidery:

Creating a three-dimensional effect on hats.

Eco-Friendly Threads:

Sustainable materials like recycled polyester.

AI-Assisted Design:

Algorithms helping in automated design creation.
From my experience and expertise, investing in cutting-edge technology and innovation is a prerequisite for any hat embroidery company aspiring to lead in this competitive market. This article aims to shed light on how these elements are integral in defining the current and future state of the industry.
Hat Embroidery Company: Success Stories and Future Trends
The hat embroidery industry is experiencing a momentous shift, not only in the technological sphere but also in its business landscape. Success stories are abundant, and companies that effectively combine craftsmanship with innovation are taking the lead. Hat embroidery companies are more than just suppliers; they are collaborators in creating something extraordinary. From my experience and expertise, I can say that these collaborations are essential for mutual growth. In this article, we will delve into some notable successes and discuss emerging trends that could shape the future of this industry.
Examples of Successful Collaborations and Projects
Companies in the hat embroidery space have seen considerable success through strategic collaborations and unique projects. Top 5 BEST Places to Buy Custom Embroidered Caps:
Broken Arrow Custom T-shirt Printing & Embroidery

: Known for quality and customer service.

Logo Sportswear

: A leader in corporate and sports apparel.

Merchology

: Notable for sustainable practices.

CustomInk: Offers a user-friendly design interface.

Printful: On-demand, no minimums, and a wide range of hat styles.
Future Trends of the Hat Embroidery Industry
The hat embroidery industry is not isolated from global market trends and economic impacts. With innovation opportunities aplenty, companies are well-poised to leverage new technologies and materials in the coming years.
 

Personalization

: Increasing consumer demand for customized products.

 

Sustainability

: Eco-friendly materials and production methods.

 

AI and Automation

: Machines capable of intricate designs with minimal human intervention.

 

Global Expansion

: Increased demand from emerging markets.

 

E-Commerce

: Shift towards online customization and ordering.
From my experience and expertise, it's evident that a hat embroidery company must be agile and adaptive to stay ahead in this competitive market. This article provides a snapshot of some of the most inspiring collaborations and future trends that can't be ignored.
Choosing the Perfect Custom Hat
Hat embroidery companies offer various customization options, but it's essential to know what to look for to match your needs. From my experience and expertise, getting the details right from the start is crucial for satisfaction in the end. In this article, we will go over some vital tips that can help guide you through the selection process.
Tips for Choosing the Perfect Custom Hat
Hat Size: One of the first things to consider when choosing a custom hat is the size. To measure your head circumference, take a sewing measuring tape or even a string, and wrap it around above the ears and across your eyebrows. Make sure to note down the measurement for reference when placing an order with a hat embroidery company.
Factors to Consider
| | | |
| --- | --- | --- |
| Factor | Considerations | Why It Matters |
| Hat Size | Measured head circumference | Ensures comfortable fit |
| Bill Type | Flat bill, curved bill, etc. | Affects style and face-shading |
| Material | Cotton, polyester, wool, etc. | Impacts comfort and durability |
| Color | Matching brand colors, occasion suitability | Sets the tone or complements the look |
Source: https://baba-blog.com/comprehensive-buying-guide-for-choosing-custom-hats/
Additional Tips
 

Custom Embroidery

: Look for a

hat embroidery company

that offers detailed embroidery options.

 

Quality Check

: Always read reviews or get a sample to assess the quality before placing a bulk order.

 

Budget

: Be aware of the cost, especially if you're ordering in large quantities. Many companies offer discounts on bulk orders.
From my experience and expertise, spending some time considering these factors can significantly influence your overall satisfaction with the custom hat. By paying attention to details like size, material, and embroidery quality, you'll find the perfect custom hat that meets all your requirements.
Get Started with a Hat Embroidery Company
So you've decided to take the plunge and order a batch of custom embroidered hats. Whether it's for a personal project, corporate event, or brand promotion, getting started with a hat embroidery company can seem overwhelming if you don't know the ropes. From my experience and expertise, a systematic approach to each stage of the process—from requesting a quote to planning your design and finally placing an order—can save time and yield a better end product.
Steps to Get Started
Requesting a Quote
The first step in working with a hat embroidery company is to request a quote for your project. This generally involves giving details about what kind of hats you want, the embroidery design, and the number of hats in the order. Based on these details, the company can give you a cost estimate.
Table: Components of a Quote
| | | |
| --- | --- | --- |
| Component | Details Required | Impact on Price |
| Type of Hat | Baseball cap, beanie, visor, etc. | This may affect the base cost |
| Design Complexity | Number of colors, size, etc. | Increases with complexity |
| Quantity | Number of hats ordered | Bulk orders may get a discount |
Planning Your Design
This is the creative part where you decide what your hat is going to look like. Ensure you have a high-resolution file of the logo or text to be embroidered. Some companies offer design services to help you optimize or even create a design from scratch.
Placing an Order
Once you have the quote and design ready, the next step is placing the order. Some companies might require a minimum order quantity, so make sure you meet any requirements.
Checklist for Placing an Order
 

Confirm design details

 

Double-check the quote

 

Meet minimum order requirements, if any

 

Set the delivery date and location
From my experience and expertise, the key to a successful collaboration with a hat embroidery company is clear communication and due diligence at each step. By being meticulous and informed, you can ensure that the process from start to finish is seamless and satisfying.
FAQs about Hat Embroidery Company
What types of hats can be embroidered by a hat embroidery company?

From my experience, a hat embroidery company can offer a wide variety of custom headwear styles. You can choose from baseball caps, trucker hats, golf hats, beanies, dad hats, flat bill hats, visors, bucket hats, and even headbands. The options are seemingly endless, so you're sure to find a style that suits your needs.
How long does it usually take for a hat embroidery company to complete an order?

The time it takes to complete an order depends on several factors, including the size and complexity of the order. The bigger the order, the longer it will take to embroider. Therefore, it's crucial to plan, especially if you're ordering in bulk for an event or organization.
What kind of technology do modern hat embroidery companies use?

Modern hat embroidery companies have evolved with technology. Most now use computerized embroidery machines equipped with artificial intelligence (AI) algorithms. This ensures that the designs are intricate, precise, and consistent across all hats.
Do hat embroidery companies provide design assistance for logos and patterns?

Yes, many hat embroidery companies offer design services. They have professional graphic designers who can assist you in creating a unique logo or pattern. This is especially helpful if you're not sure how to bring your vision to life.
Can a hat embroidery company match specific color codes for brand consistency?

Absolutely. If your logo uses specific Pantone colors, it's essential to communicate this to the company in advance so they can ensure the best color match. This is crucial for brand consistency and professional appearance.
How does a hat embroidery company ensure quality in their finished products?

Quality control in embroidery consists of two parts. The first part is the visible embroidery on the front side of the product. A reputable hat embroidery company will have rigorous quality checks to ensure that the design is evenly stitched and free of errors.
What materials and threads are commonly used by a hat embroidery company?

Rayon and polyester are the two main types of thread used in hat embroidery. These materials are chosen for their durability and vibrant colors, ensuring that your custom hats look fantastic for a long time.
Can a hat embroidery company handle bulk orders for events or corporate needs?

Yes, many companies offer wholesale embroidery services that can accommodate bulk orders. It's advisable to discuss this with the hat embroidery company beforehand to ensure they can meet your deadline and volume requirements.
How do I communicate my design ideas effectively to a hat embroidery company?

One of the most effective ways to communicate your design ideas is to tell a story. By clearly outlining your vision, goals, and expectations, you can help the company understand what you're looking for, ensuring a product that matches your needs.
What are the future trends and innovations within the hat embroidery company industry?

The future of hat embroidery is promising, with ongoing advancements in technology and design software. Innovations like 3D embroidery and sustainable materials are likely to become more widespread, offering customers even more customization options.
Conclusion for Hat Embroidery Company
Hat embroidery company collaborations are more than just transactions; they are partnerships that can help elevate your brand, showcase your creativity, or even foster team unity. From my experience, I feel that the importance of choosing the right company for your custom hat needs cannot be overstated. Armed with the information, data, and knowledge shared in this blog, you're now better prepared to navigate the world of custom hat embroidery.
So, what are you waiting for? Turn that hat design dream into a reality! Take the first step today and reach out to a reputable hat embroidery company that aligns with your vision and requirements. And if you found this article informative, don't keep it to yourself! Share this post with your friends and neighbors to spread the word on how to successfully navigate the journey of creating custom embroidered hats.