There are 12,150 embroidery companies in the world (according to IMF Data and Statistics 2022) from 3 main groups of countries: 
Developed countries (United States, England, Germany, Spain, China…) accounting for 40%

Developing countries (Bangladesh, Thailand, Vietnam,…) accounting for 35%

And less developed countries (Angola, Congo, Zambia,…) make up the rest.
The above data shows that finding the best embroidery companies to cooperate with is not simple. Perhaps you will need some expert advice and this article will give you the most convincing answer. Unlike blogs that only summarize vague information, we selected the largest embroidery companies in 8 leading countries based on specific criteria.
I myself have been exposed to the embroidery industry since I was young (I was born and raised in a traditional Vietnamese embroidery village), and have worked with leading embroidery suppliers in the US, UK, Nigerian & China. That makes me confident in saying that I have enough experience to recognize a quality embroidery company to start doing business with.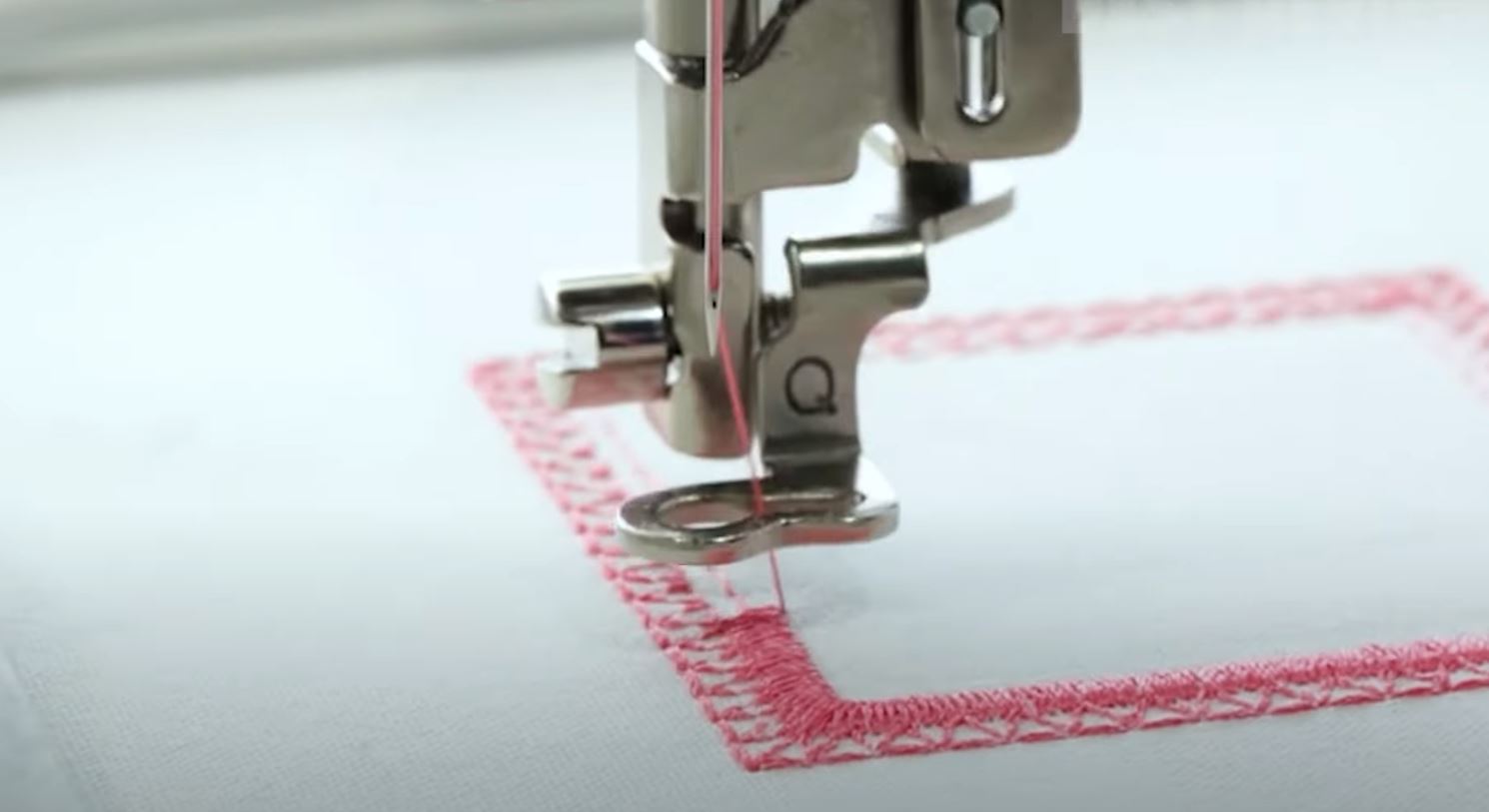 4 Criteria of a leading embroidery company
Product Quality
Product quality is certainly the top factor in choosing a reputable embroidery company. Although there are many small internal factors that determine whether an embroidery product is quality or not (durability, aesthetics, seams,…), the most important is still the material and embroidery technique used. 
Good materials
Good materials will create quality products, so leading companies always focus on the materials they use. On the contrary, some embroidery companies (which I do not want to specify here) disregard these rules to increase profits, which degrades the quality of their goods. Employing cheaper synthetic materials such as polyester or ambiguously labeled fabrics categorized under "other" often signals that a clothing brand values cost reduction over quality, durability, and environmental impact. Such companies, certainly, will not appear on this list!
High-quality fabrics: cotton, linen, chiffon, linen, silk,…

Cheap, low-quality fabrics: cotton blend, polyester,…
Embroidery techniques
Each leading embroidery company has its own embroidery techniques: European embroidery companies are known for their precise digitizing embroidery techniques while Asian companies are famous for their detailed hand stitching. It's important that you know each company's strengths to have the best quality products. 
Currently, smocking is one of the most popular embroidery techniques worldwide. This is an embroidery technique on the surface of fabric with the purpose of creating effects and highlights for each pattern. When sewing smocking, the craftsman will use elastic thread to hold the folds in the fabric. When the sewing process is completed, the product will have more elastic, floating and beautiful patterns. This technique is 100% hand embroidered. Therefore, if you are looking for smocking costume models, you should look to countries like Vietnam, Thailand, and China, which have experienced workers.
Good price
So difficult to determine what is a good price for beginners! Based on my experience, a good price is one that matches the use and quality of the product.
Leading embroidery companies often research prices very carefully, so you will rarely encounter a situation of "price gouging". When working with these companies, don't be afraid to negotiate prices to get the best price.
Currently, when it comes to prices, embroidery companies from Vietnam are dominant compared to other continents. Eg, a smocking embroidered dress for girls is usually priced from $25-$30 while a similar product here just costs $15-$22.
Each embroidery company has a different shipping price policy and you also need to pay attention to this. Some companies will try to profit by reporting higher shipping costs, and in this list we have eliminated those names.
Production time
When working in an international environment, I realized that on-time delivery is a vital factor for businesses. You wouldn't want to order embroidered clothes for Christmas, but the order won't arrive on or close to December 25, right?
Therefore, the embroidery companies listed in our list below are all companies with very low slow delivery rates (collected based on customer feedback on the website and social networking platforms).
To deliver goods on time, production time must be guaranteed. This needs special attention when you work with hand embroidery companies. Because the garment is made by human power and you cannot force it unless you want to get bad quality.
International orders in large quantities usually have a production time of 30-90 days. Therefore, you need to have a long-term ordering plan.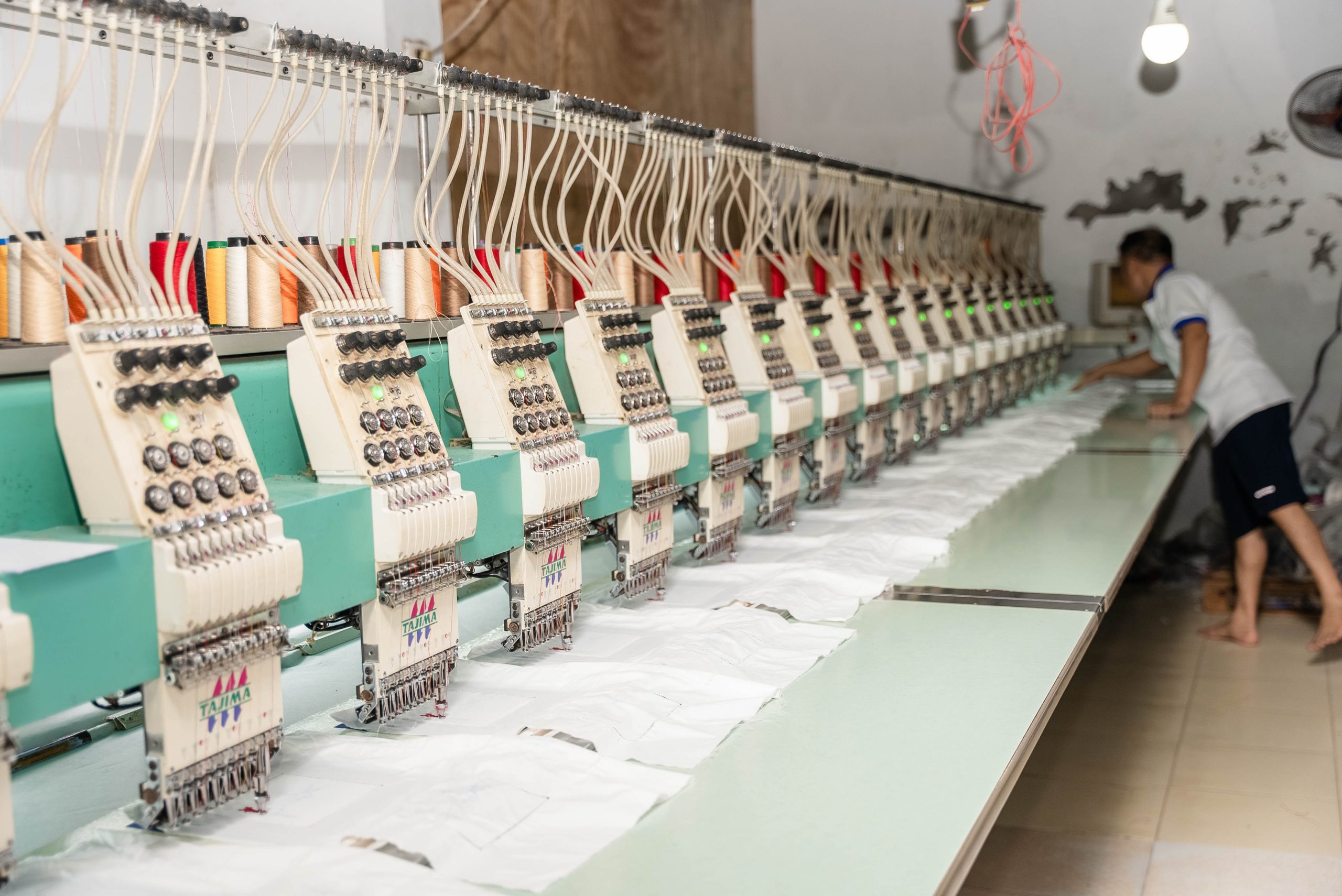 Customer service
Customer service embodies the commitment of the embroidery company to their clients even after the sale is completed. It involves addressing customer queries, offering technical support, supporting import and export procedures, or ensuring customer satisfaction post-purchase. This phase is where the company can differentiate itself by providing exceptional assistance, guidance, and solutions for any concerns or issues that may arise after the product is delivered.
My practical experience appreciates the after-sales service of American or British embroidery companies. In recent years, some Southeast Asian countries have also left me with excellent impressions. Typically like Vietnam or Thailand, I always receive information every time they have promotions. 
The Largest Embroidery Companies In 8 Leading Countries
Based on the selection criteria stated above, we have compiled a list of the best companies in the top 8 countries in the embroidery industry, including Vietnam, China, Bangladesh, Nigeria, South Africa, American, United Kingdom & Indian.
1. K-Embroidery – Vietnamese embroidery company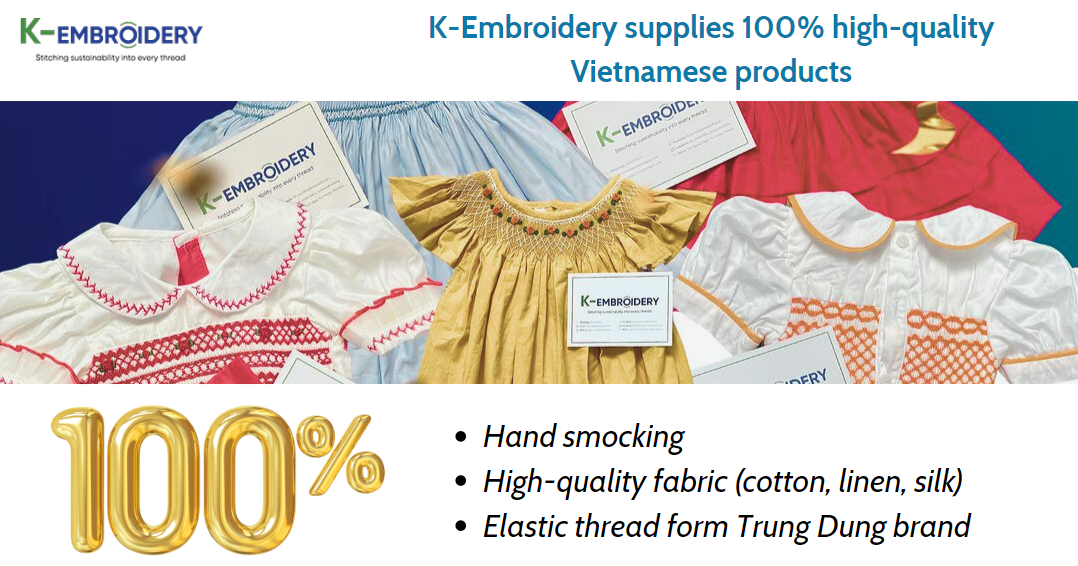 K-Embroidery, a prominent Vietnamese embroidery company, has been serving the children's clothing market for 24 years. They are renowned for delivering top-quality human embroidery extensions at competitive prices while maintaining excellent customer service.
Business products:

embroidery products, especially smocked children's clothing,…

Price:

Smocked dress for girls priced at only $12 per piece.

Processing time:

only 30-40 days for bulk orders (5-10 days faster than other Vietnamese companies)
K-Embroidery company guarantees that all garment extensions they provide meet the highest quality standards. They have access to local sources of raw materials, operate real manufacturing facilities, and offer wholesale deals that guarantee the most competitive prices for garments. The sales team at K-Embroidery is available 24/7 to address all your inquiries and inquiries regarding their offerings, with a commitment to delivering satisfactory orders.
K-Embroidery's Minimum Order Quantity (MOQ) is set at 50 pieces, which is significantly lower than that of other companies. Furthermore, their pricing is the most competitive in the industry, with a children's smocked dress priced at only $12 per piece. This cost-effective approach benefits their customers by reducing prices while still upholding the quality of their products.
2. Riversuny – Chinese embroidery company
Address: 24340 Eckernförde, Am Alten Leuchtfeuer 14
Hotline: +49 4351 8841740
Email: garment@riversuny.sina.net
Website: www.riversuny.com
Riversuny stands among China's foremost garment manufacturers, specializing in waterproof attire. Renowned for their extensive collaborations with various companies, they boast exceptional pre-sales and after-sales services. Their after-sales services are also excellent. Leveraging a sizable labor pool, they effectively manage costs in their operations.
Business products:

Waterproof garments, workwear, winter down jacket,…

Price:

from $15 to 25$

Processing time:

30-75 days
The common feature of Chinese embroidery companies is that they provide products at very cheap prices and you can benefit from this. The diversity of product lines is also something I see when working with this partner: They have men's and women's down jackets, down jackets, leather clothing, children's clothing sunscreen products, etc. However, when comparing the product's perfection, I personally rate embroidery companies in Vietnam better. 
3. Posh Garments – Bangladesh embroidery company
Address: Posh Garments Limited 348/A Tejgaon Industrial Area, Dhaka 1208, Bangladesh
Hotline: +88 1717 564 460
Email: info@poshgarments.com
Website: poshgarments.com
Posh Garments with more than 30 years of manufacturing expertise is a versatile clothing manufacturer, specializing in various products, including women's and men's apparel, sleepwear, and niche items like uniforms.
Business products:

embroidery clothing (women's wear, men's wear, uniforms, nightwear,…)

Price:

ranging from $17 to $45 for many different product lines.

Processing time:

90 – 120 days from fabric/print design or color selection (imported fabric by sea shipment).
Posh Garments is one of the best-embroidered clothing wholesalers in Bangladesh. The outstanding advantage of this company is the diversity of product lines, with accessible prices. However, the long production time (up to 90 days) requires you to think long-term before deciding to cooperate with them.
4. Vastrakala – Indian embroidery company
Address: No 327/2a1, Met Kandigai, gudapakkam village, thiruvallur (district), Tamil Nadu 600124, India
Tel: +91 44 26811071
Email: eva.dunis@vastrakala.in
Website: vastrakala.in
Vastrakala started in 2012. This Chennai-based embroidery atelier was founded by Frenchmen Jean-Francois Lesage and Patrick Savouret, and their Indian partner Malavika Shivakumar.
Home to some of the world's best artisans, Vastrakala is the only hand-embroidery atelier that possesses the SA8000 certification for acceptable practices in the workplace. The atelier's focus on fine craftsmanship has found takers as diverse as designers Robert Couturier and Christian Louboutin and has graced homes, hotels, and palaces around the world, among them, Monaco's L'Opéra de Monte-Carlo; the king's private chambers at the Château de Vaux-le-Vicomte near Paris; and Rashtrapati Bhavan in New Delhi.
Business products:

Indian wedding wear, ethnic wear, Indo western Indian ethnic tunics, skirts, and bottoms,…

Price:

Ranging from 4.400 – 7.200 RS ($52 – $86)

Processing time:

15-30 days from fabric/print design or color selection. 
If you are a merchant from Muslim countries, Vastrakala is the best destination that I want to share. However, if you are in other regions, be aware that this evil company's products may not be culturally appropriate to your country.
5. Sunflag Group – Nigeria embroidery manufacturing company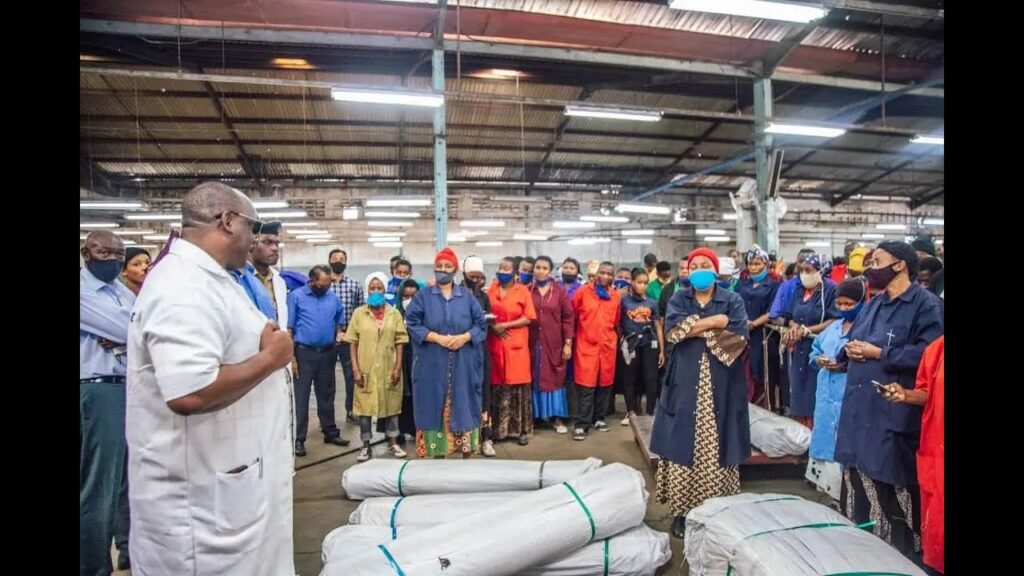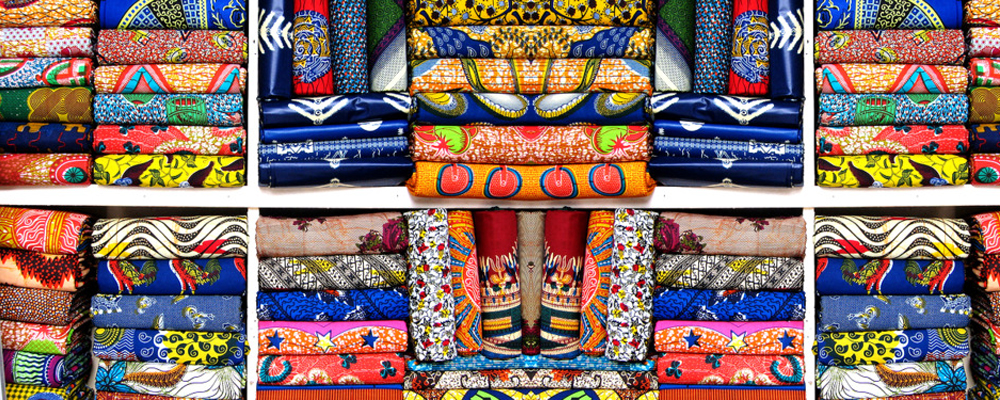 Address: 37-39 Iganmu Industrial Estate, Iganmu Lagos Nigeria
Website: www.sunflag.com 
Email: info@sunflag.com 
Having been established in 1961, Sunflag Group is one of the largest Ankara manufacturing companies in Nigeria. The company uses spinning, weaving, finishing, and other textile production techniques to produce a range of products. It also uses computers to manage its printing and dyeing processes.
Business products:

knitted and woven fabrics, towels, bedsheets, and school uniforms,

Price:

Ranging from 4.400 – 7.200 RS ($52 – $86)

Processing time:

15-30 days from fabric/print design or color selection.
When working with Sunflag Group, the only thing that makes me feel uncomfortable is probably that contacting them is a bit difficult. They do not promote brand communication on online platforms so it took me a long time to find this Nigerian embroidery company.
6. SA-Embroidery – South Africa embroidery manufacturing company
Email: orders@saembroidery.co.za
Tel: 0117910018
Address: Unit 14, Skyway Business Park, Cnr CR Swart & Freda Road, Strijdom Park
Website: www.saembroidery.co.za
Established in 2007, South Africa specializes in providing clothing and corporate gifts to the business world. Good quality and low price, but what makes SA-Embroidery truly different from other African companies is that they take excellent care of their customers. When you visit their website, you can find all the information you need.
Business products:

Embroidery caps, golf shirts, lounge shirts, t-shirts,…

Price:

Shirts from $15-35$

Processing time:

1-3 months for bulk international orders.
Although it has many advantages, SA-Embroidery is not without disadvantages. In fact, SA-Embroidery does not provide too many product samples on the website. Therefore, you need to contact them in advance to consider whether your desired product can be met.
7. Thread Logic – The biggest American custom embroidery company 
Address:

16775 Greystone Lane, Jordan, Minnesota, 55352 US

Hotline:

+1-800-347-1612

Email:

jeff@threadlogic.com

Website:

threadlogic.com

Instagram:

www.instagram.com/threadlogicteam
Thread Logic is custom logo embroidery. Founded in 2002 they now operate in thousands of square feet of space with over 40 embroidery heads and more than 24 employees. Thread Logic now ships hundreds of thousands of logo-embroidered products to customers across the country each year.
Business products:

apparel, bags, hats, and accessories that can be customized with embroidery or screen printing

Price:

12 quality polo shirts with standard left chest embroidery will cost you $22 each ($19 each plus a $35 run fee).

Processing time:

Delivered 14 business days after order placement.
If you are looking for a custom embroidery company in the US, Thread Logic is the most trustworthy name. This company stands out with the world's top-quality custom embroidered logo products. They also have a very strict quality inspection system. 
However, you need to note that the only thing that Thread Logic does is embroidery and you have to provide your own art. Small orders will incur extra costs at checkout.
8. Premier Embroidery – UK's leading embroidery company
Address:

Unit 7, Ashling Court, Iremonger Road, Nottingham, Nottinghamshire.

Hotline:

0115 986 1988

Email:

info@premierembroidery.co.uk

Website:

www.premierembroidery.co.uk 
Premier Embroidery stands as one of the leading embroidery companies in the United Kingdom, serving the entirety of the country for over 15 years. Throughout this period, the company has garnered a robust reputation for delivering top-tier services with rapid turnaround times. Their array of embroidery services covers various clothing items, from T-shirts to hoodies and polo shirts.
Operating as a family-run enterprise, Premier Embroidery operates from its facility in Nottingham. Their strategic location facilitates close collaboration with customers spanning across the nation.
Business products:

Workwear, Sports Club Clothing, Leavers Hoodies,…

Price:

$30 – $55

Processing time:

25-50 days for bulk international orders. 
Premier Embroidery is one of the leading computer printing and embroidery technology companies today, I must admit this. Their products have high finishing and excellent precision. In addition, the ability to provide a variety of products is also a huge plus point of this brand. If you are looking for a long-standing, reputable and trustworthy embroidery company, this is the answer.
Conclusion
Choosing a supplier of embroidery products is very important for your business. Therefore, please consider carefully. If you are looking for digitizing embroidery products, look to European companies (like Premier Embroidery, Thread Logic). If you want to sell hand-embroidered clothing products at cheap prices and good quality, Asian companies, typically K-Embroidery, will be the best destination.
Ultimately, the decision lies with you. Hope you find your own perfect partner!!!